ADM Architecture to present "Aging In Place" on the national stage
Make text bigger
|
Make text smaller
Aaron D. Murphy, Owner of ADM Architecture and his residential outreach program "Empowering The Mature Mind" have been gaining a lot of national attention this year.  The culmination of this first full year of efforts in getting out the message about Aging In Place as a viable option for folks in their second half of life has resulted in Mr. Murphy being asked to take the stage this March in Chicago with two other well-known and highly sought-after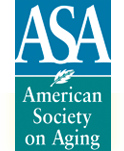 national though leaders on the subject.  Mr. Murphy will be sharing his presentation, "The Aging In Place Phenomenon" along with Dr. Patrick Roden (www.aginginplace.com) and Mr. Louis Tenenbaum (www.louistenenbaum.com) at the 2013 American Society on Aging national conference titled "Aging in America" http://asaging.org/aia
Empowering The Mature Mind (www.EmpoweringTheMatureMind.com) was created by Murphy and his parent company architecture firm ADM Architecture (www.ADM-architecture.com), specifically for Older Americans, Baby Boomers and their support networks of family & caregivers who help make their housing and health care decisions in the latter half of life.  The website, of which he's the managing editor, is full of resources, information, and regular written and video blogging insights which bring a ton of value to people assessing their housing needs as their lives change in the second half of live.  "We prefer to design remodels, additions, and new construction of 'forever homes' for people that want to stay at home for as long as possible, which is the first choice for 89% of the
population according to AARP" says Murphy.  "Aging In Place is the concept that you can and should be able to choose where and how you live as you get older, regardless of changes that may occur in your physical or mental abilities later in life.  The issue is that the majority of our current homes are 'broken' from a design perspective in relation to this demographic they are calling the Silver Tsunami.  With 10,000 people turning 65 years old every day in the U.S. starting in January 2011, this is going to drive the housing design solutions for the next 2-3 decades."
Murphy is a CAPS "Certified Aging In Place Specialist", a certification he obtained in 2009 through NAHB (the National Association of Homebuilders).  He's one of only 5 Architects that are also CAPS in Washington State, and he's been consistently scheduling public speaking engagements for clubs and organizations that have this demographic in their membership (Rotary, Kiwanis, Lions, etc.) as well as to industry leaders and associations in those industries that need to be aware of the demographic changes ahead for their own clients and home buyers, remodeling prospects.  He recently spoke to a room of 250+ at the 2012 Kitsap Urban Land Institute conference "Building Better Neighborhoods" this year, addressing a room full of decision makers in industries that included real estate agents, contractors, city planners, housing developers, mayors, state representatives, and many jurisdictions from around western Washington.
"It's way more than just a handyman or contractor putting a grab bar in the shower" says Murphy.  "You have to listen to the client, get deep in your understanding of their wants, needs, and even their fears.  Design is a client-driven solution exercise, and there isn't a 'one size fits all solution', it really has to be about each specific client.  So many factors go into the psychology of our built environments and how functioning in them well has everything to do
with our success in striving to stay in our own home.  Everything from daylight solutions, to hardware selections, to acoustics and sound absorption play a part in a successful project for this client type.  There are so many horror stories about how parents' lives play out in assisted living and nursing homes.  The underlying element in all the personal stories I hear is about people losing their independence and their rights to make their own decisions about how and when they do things in their daily lives, and how they want to be cared for," says Murphy.  "In designing 'forever homes' with better accessibility and incorporating design that isn't institutional, but rather it blends in and disappears while utilizing Universal Design that simply works better for everyone, you can keep your parents in their own home, or remodel yours so that they can do what those 89% say they want to do.  Stay at home."  Murphy works with and can assemble a team of qualified professionals, which may include an occupational therapist or physical therapist, a CAPS interior designer, CAPS general contractor, and even your financial and retirement asset manager.  "It's a TEAM effort" says Murphy, "The more people that come together with their own professional value to help the client, the better."
You can hear Aaron Murphy on the radio in Seattle as a co-host with "Encore Living Radio"
 sharing his expertise and interviewing other experts in areas that make your second half of life the best half it can be.  Encore Living is on every second Monday of the month, 8-9am on 1150 KKNW in western Washington, or streaming online from anywhere at that time via www.1150KKNW.com/listen.  Encore Living's website is http://chatwithwomen.com/encore-living/.  Murphy points out "I'm passionate about sharing the message.  My grandmother lived in a split level 70's home as she deteriorated physically from Osteoporosis (shrinking 7" in height over her final years), and mentally she disappeared from our lives due to Alzheimer's disease.  Eventually she was stuck in a hospital bed in her living room, as the rest of the house wasn't accessible to her.  She didn't know who my grandfather was anymore.  She felt scared and alone.  I don't want that experience for my parents, or anyone else as they get older and need things to function differently in their home.  Thanks to technology there are a lot of ways to get the word out, which has led us to this role of national thought leadership in the industry."
For more information about Mr. Murphy and Aging In Place, you can find him online at www.EmpoweringTheMatureMind.com and www.ADM-architecture.com as well as both organizations on Facebook with pages, and @AaronDMurphy on Twitter.
What if DESIGN is DISABLED, not PEOPLE? 15 Aging In Place Quick Tips – Did You Know?